Complete software
for karting tracks

kartingmanager is an all-in-one software package for karting centers. Both rental and professional, outdoor and indoor. System covers timing, memberships, sales, reporting, fleet management, marketing and much much more...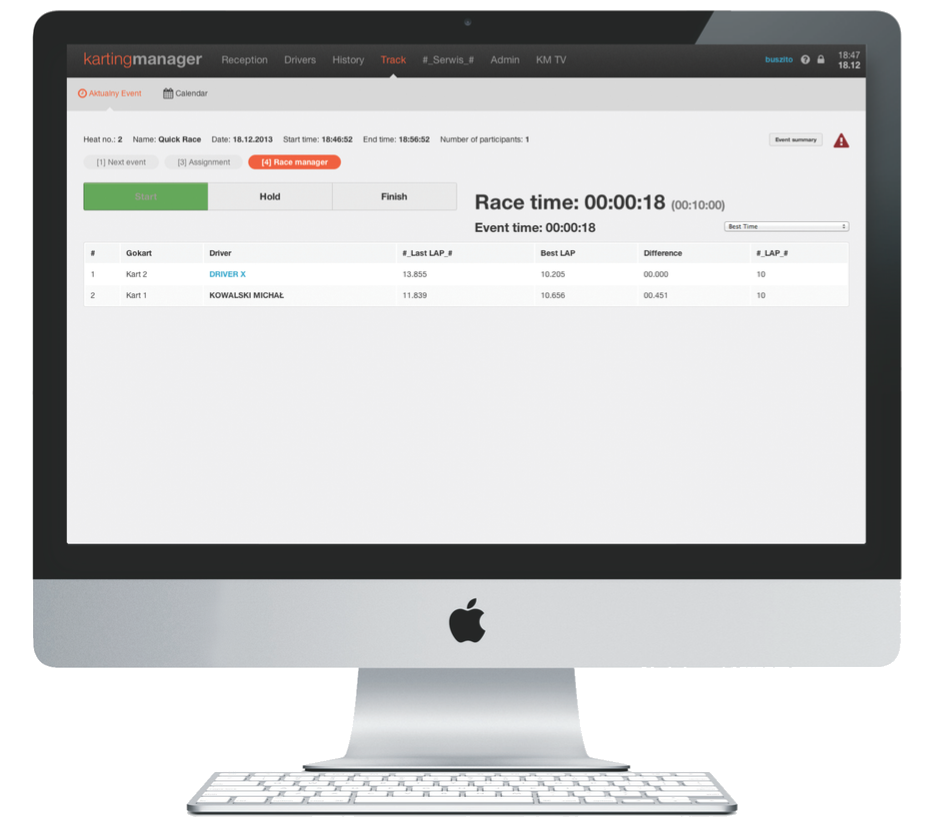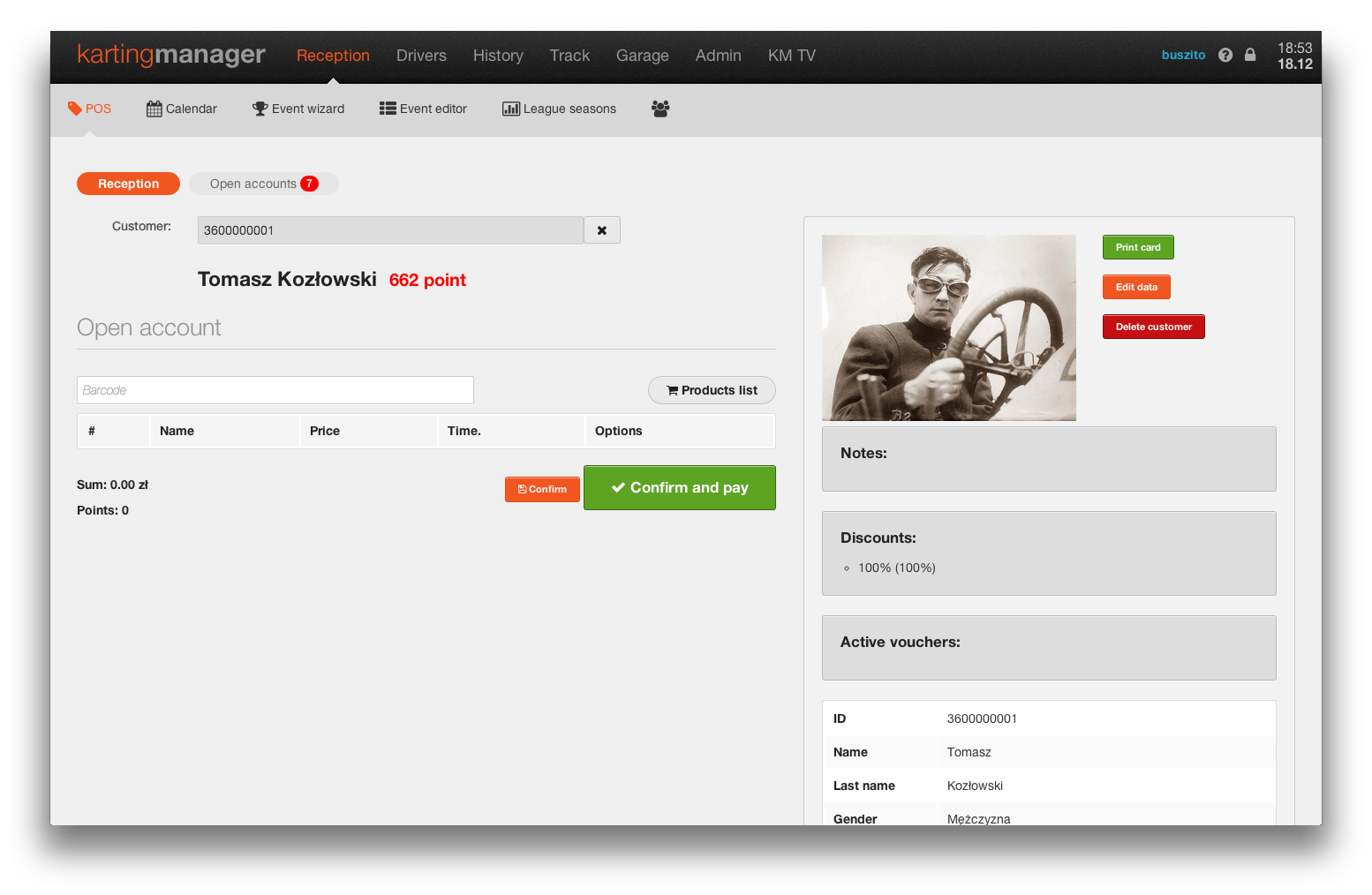 Customers & Marketing
Understanding your customer is a key to success in every business, including karting. The system is designed to let you know everything about people visiting your track and build to automatically use this knowledge to immediately increase your revenue.
At the same time, we guarantee that elegant design and intuitive solutions of kartingmanager will make your customers thoroughly satisfied with your service, leaving them wanting do visit your track more often. Bringing customers to your doors have never been so easy!:)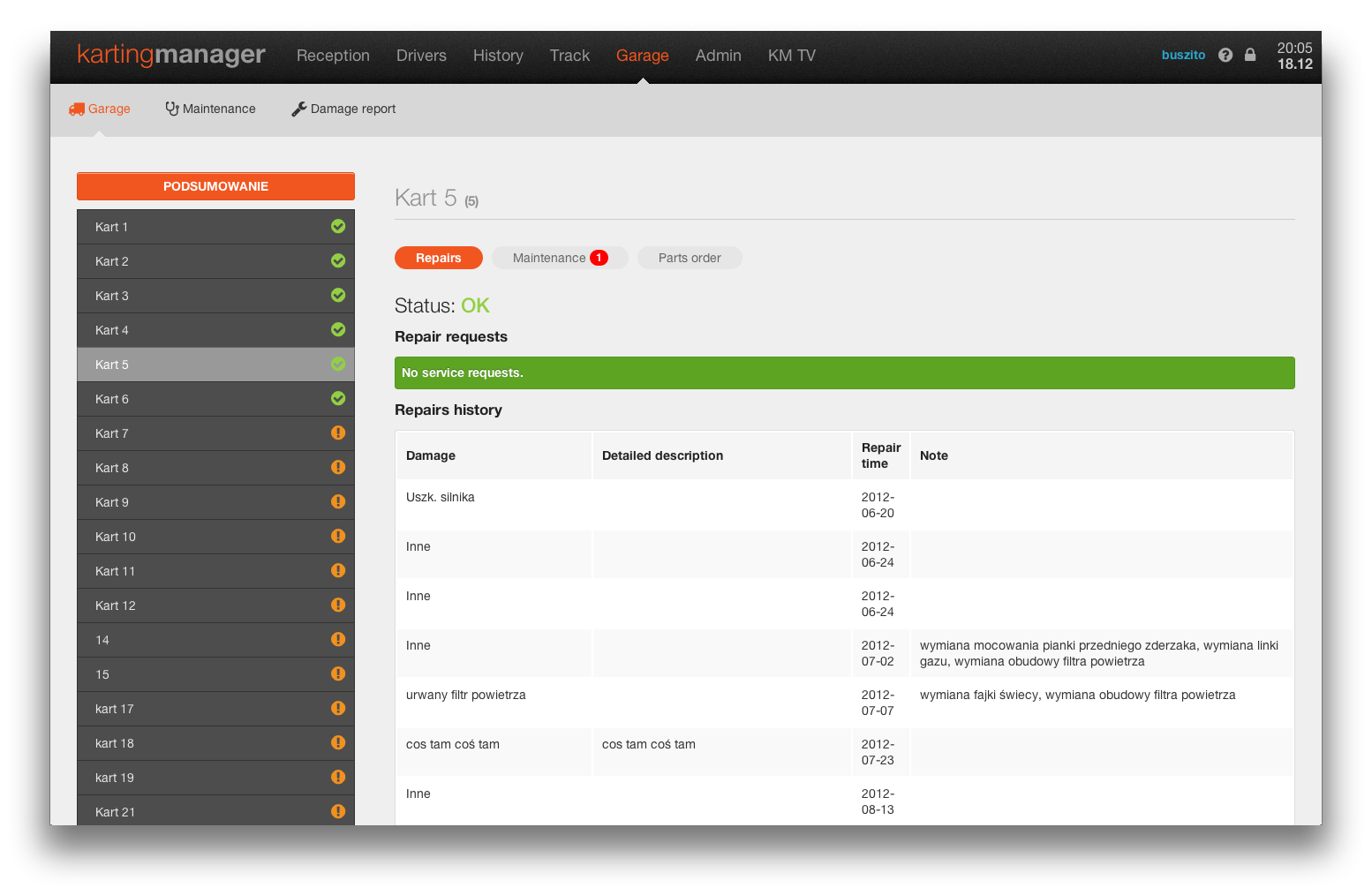 Fleet & Resources
The very purpose of kartingmanager is to give you full control over any kind of situations on the track, on-site and remotely if you're not around. With our Garage features you can manage your fleet at a glance and service or maintenance of your karts will no longer be a mystery for you.
We also know well that smart contact with your employees is a fundamental element of effective management. If you are looking for a way to optimise your costs, boost your staff's effectiveness and administer your resources in one place - look no more! :)
Track & Security
One of the main goal of kartingmanager is to help you safely run any race or event on your track with no attention required from your side. Smart point of sale, innovative method of LED display, advanced calendar and reservation features - the system is made to give the most from karting to your Customers, as well as to you and your employees.
Just think about controlling everything what happens on the track from a tablet or your smartphone - with kartingmanager managing a karting venue is just fun!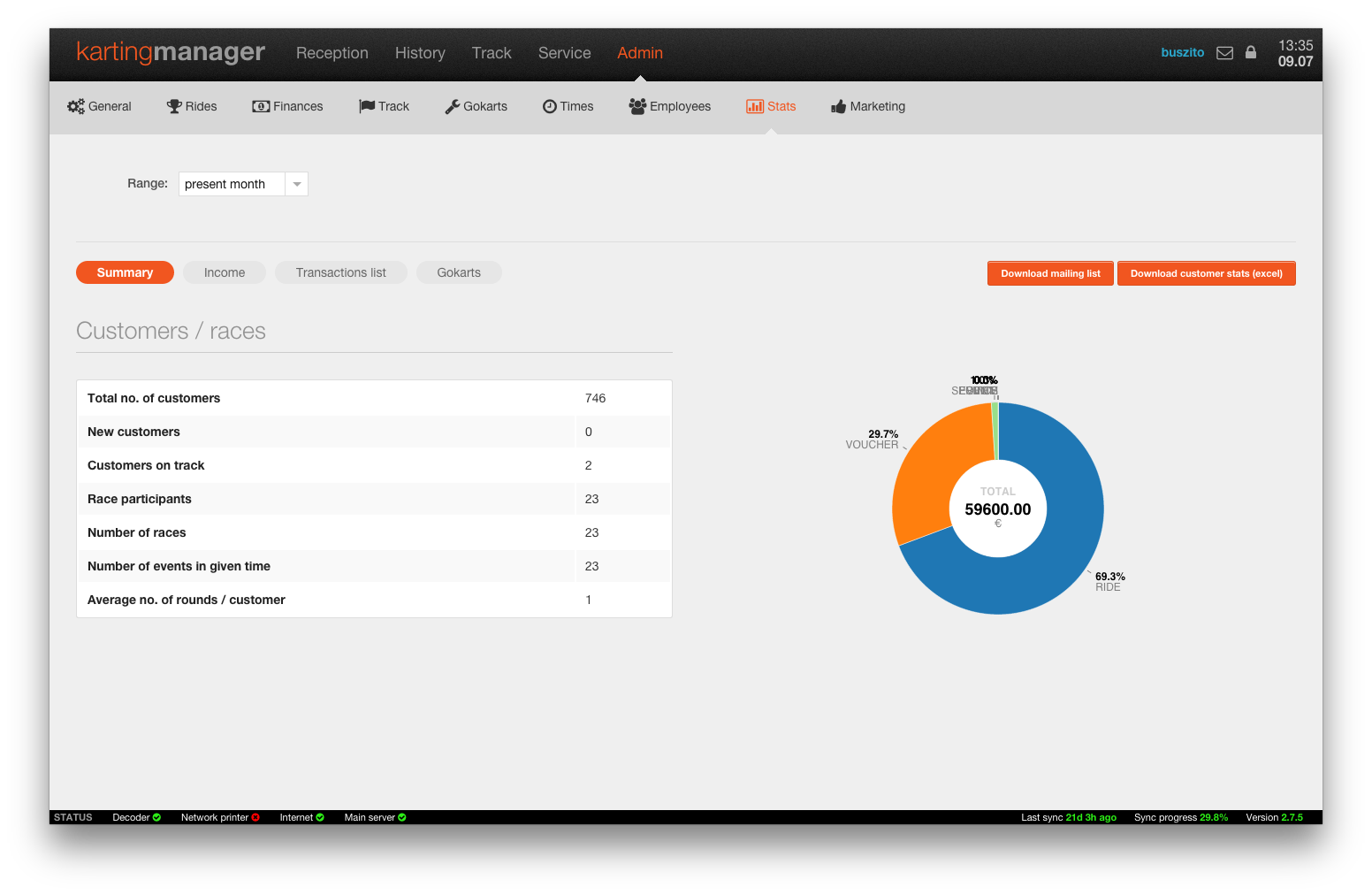 Reporting
Thanks to kartingmanager's automatic advanced data collection features the system allows you to inspect and analyse any information necessary. Stop wondering how many customers have you had last month, what is the average spent per person or which marketing campaign has been the most successful! kartingmanager hands you all that and much more on a plate and allows you to focus on consequently increasing your income.
LOCAL version
You have a local copy of the system on your track
If you don't have a reliable internet connection or you just don't want to depend on your internet - you can build a local instance of the system on your track.
You need kartingmanager server on-site
All devices on the track need to be connected to the same network
You can use your laptop / tablet / smartphone / etc. to use the system
IMPORTANT - you don't need internet connection to use the system but it's highly recommended to have it for marketing features, support and updates.
CLOUD version
You use the system through the internet
You can also choose CLOUD version if you have a reliable internet connection and you don't want to worry about the hardware, cables, installation, configuration, etc.
We'll create an online account for you at http://your-track.app.kartingmanager.net
You have to make sure that all your devices have access to the internet
You should have a very reliable internet connection (or a second internet provider for backup)
You can use the system from any device that has a web browser and access to the internet