About MYLAPS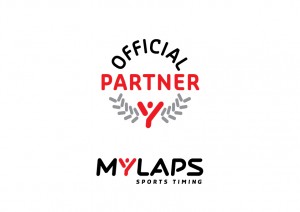 Automatic sports timing was invented 32 years ago by the founders of MYLAPS. Their passion for sports and technology has always been the driving force. MYLAPS develops products and services for measuring, publishing and analyzing racers' and athletes' training and race results.
Back in 1982 they invented automatic sports timing. Thousands of events that previously used stopwatches and thumbs to keep track of results now rely on MYLAPS technology.
Every year, over 20 million racers and athletes perform in MYLAPS-timed contests, such as: 24 Hours of Le Mans, Boston Marathon, CIK-FIA Karting World Championship, Giro d'Italia, FIA World Touring Car Championship, Indianapolis Motor Speedway, Ironman Triathlon, IFMAR, NASCAR, Olympics, Super GT Japan, EFRA, FIM MX1/MX2 Motocross World Championship and WSBK World Superbikes, as well as countless amateur events worldwide.
KartingManager is proud to be MYLAPS' partner and reseller.
MYLAPS for karting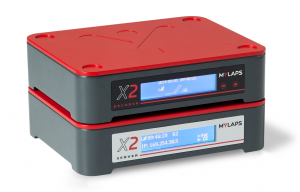 MYLAPS provides a full timing equipment for karting. The full set contains:
X2 server
X2 decoder(s)
detection loop(s)
transponders (one for every gokart)
The type of decoders and transponders depends on the type of the gokarts and loops so it's better to contact us before placing an order.
For more requiring customers we can build a solution with sector timing.