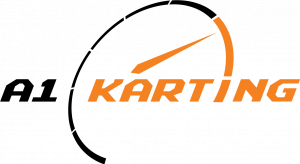 A1Karting located in Warsaw is one of the TOP tracks in Poland. Over 5000 square meters plus conference room for over 400 people and banquet room makes it number one choice for corporate events, press conferences, etc. Many motorsport events have their official beginning on A1karting track.
There are 24 TVs all over the building reporting the present situation on the track (best laps, last laps, track leaders, etc) and also showing the plan of the heats ahead. Some of the TVs are used to display information about promotions, events, special races, etc. All TVs are manager by KartingManager.
There is a local karting league called A1Karting Challenge and also – using KartingManager's built-in features there are many private / corporate leagues.
A1karting also has a professional karting team. A fleet of several gokarts makes them the biggest team in Rotax Max Challenge Poland. They are also offering weekend trainings on the professional (outdoor) karting tracks.